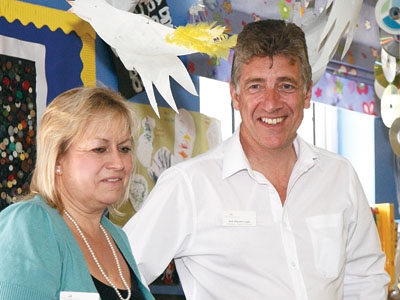 Trained, experienced staff
The owners and operators of Woodpeckers Private Nursery are Jeff and Deirdre Micklewright.
Our staff range in age and experience. Jeff is a trained teacher with many years experience in Primary Schools. In his last school he was Deputy Head before setting up the nursery with Deirdre. Deirdre also has experience in Primary school, as a teaching assistant, and with other staff has a level 4 qualification, as well as starting a Foundation degree.
Our staff have been chosen for their caring personalities and aptitude for working with children. Many of us have also had the experience of raising our own children, and even grandchildren.
Many staff have now completed NVQ level 3 training through West Suffolk College whilst working with us, and others are training at present.